IRANIAN JUJUBE
Iranian Jujube is a delicious and popular fruit among Iranians around the world and even many non-Iranians. Access to Iranian Jujube outside the geographical borders of Iran is not very easy for home customers. For this reason, jujube sellers outside of Iran are almost 100% likely to establish a monopoly in their region.
With these interpretations, it can be claimed that jujube can create an exceptional opportunity to invest in different countries. Undoubtedly, this unique opportunity will become a brilliant opportunity in the Iranian regions, given the guaranteed sale of jujube. Eyjan Trading Group is one of the most reputable and most prominent producers of Iranian Jujube.
Due to its long experience in exporting jujube, pistachio saffron, etc., this commercial group is fully acquainted with all aspects of the export of this fruit. Besides, according to Eyjan's experience in jujube exports, the quality of the company's products is evident to market participants.
This business group, as an Iranian jujube wholesaler has always been known for offering the highest quality at the lowest price. So if you are looking to import Iranian jujube, stay with us until the end of the article.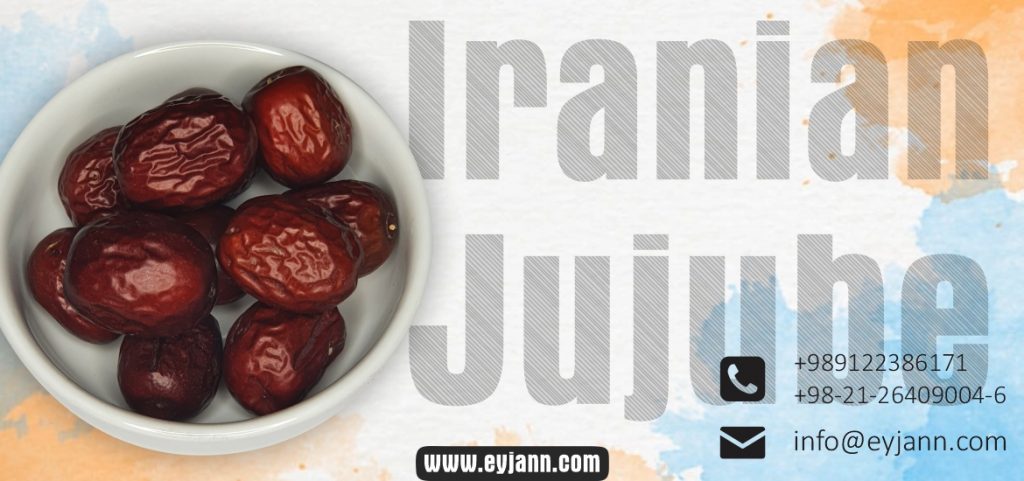 Types of Iranian first-class jujube
In this section, we want to get acquainted with the types of jujube available in the Iranian market.
First-class jujubes available in the Iranian market are generally divided into two categories; dried jujube and semi-dried jujube. We can provide you with the best quality for any type of jujube you like. Dried jujube has significant properties that attract many customers. For example, the delicious taste and crisp texture of this jujube are very popular.
These jujubes are usually sorted and have large sizes. A notable feature of these jujubes is that they dry naturally. No artificial dryer is used to dry these jujubes.
This process is done entirely organically without industry intervention. So they retain their flavor and aroma. Eyjan trading group is one of the most famous producers of dried jujube in Iran. Therefore, if you want to order dried jujube, we could be a suitable choice for you. Because we are the most reputable Iranian jujube exporter.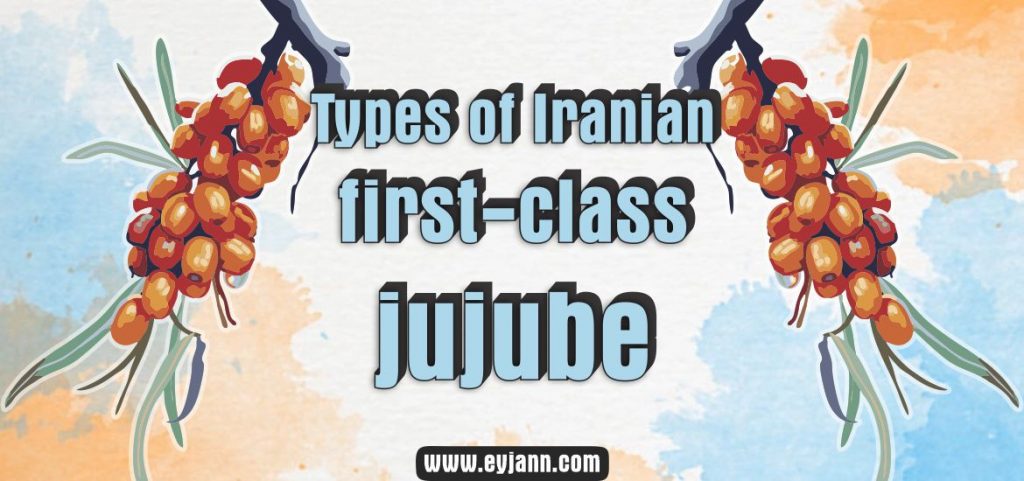 IRANIAN  JUJUBE SEMI DREID 
In this part of the Iranian Jujube article, we want to examine semi-dry jujube. These jujubes are usually harvested in two ways. We are one of the best producers of both types of semi-dried jujube. In the following, we will get acquainted with these jujubes. We can send you the best quality, whichever you like. The first type is that after the jujubes mature, a worker strikes them so that the jujubes fall from the tree. After drying, these jujubes are relatively small in size. There are also a lot of wrinkles on their surface. These jujubes are usually brewed with tea. Perhaps it is not bad to mention that this drink improves lung function and is highly recommended for people with coronavirus.
This is while another type of semi-dry jujube will not come down from the tree by striking. These jujubes are usually large and dry completely organically on the tree itself after maturation. The most important thing about this type of jujube is that the process of drying jujube is really done organically and naturally. If you inquire about the Iranian Jujube market, you will find that without a doubt, the best producer of large-size semi-dried jujubes is Eyjan commercial Group. The whole process of drying these jujubes in our collection is 100% organic without workforce intervention. It is good to know that these waters are of the first-class type and have a good taste and aroma. The texture of this jujube is relatively soft. Many Iranians use this type of jujube when entertaining guests. A typical serving method for this type of Iranian Jujube is serving with tea.
Origin of the jujube-IRANIAN JUJUBE 
For merchants who intend to buy jujube from Iran, the question may be, where is the origin of the jujube? Traders may be looking for jujube to find an Iranian Jujube producer. The fact is that the natural origin of jujube has been Kermanshah, like saffron. But for economic reasons such as land prices and wages of jujube workers were transferred to Khorasan. After the planting of jujube in Khorasan, we have witnessed a significant expansion of jujube producers in Iran. Today, they are cultivated in Khorasan, Kerman, Kermanshah, Isfahan, Hamedan, and Shiraz. We should note that all jujubes produced in the country are of high quality and can be a good choice for international customers.
How to order jujube
 Suppose you want to order Iranian Jujube or our other products and keep in mind that we can send your orders directly via sea or land over ten tons. But if your order is less than 10 thousand kg, if we would like to ship your order as a group of goods. In this case, we will face a very time-consuming process. Besides, the taste of our jujube or other products may change due to the proximity of some unforeseen shipping packages. To increase the quality, we decided to send you orders by airplane in these cases. The minimum order quantity must be 1000 kg. We will take your customized goods to Imam Khomeini Airport in Iran and send the goods to you. The payment method is that we receive 30% of the order amount as an advance payment. After preparing the order, we will prepare a video of the packages, and we will send it to you. After receiving the rest of the money, we will take your goods to the airport and send them to your destination.
Keep in mind that you may be looking for a sample of your desired product before each major purchase. In this case, for a small fee compared to your original order, you can receive a sample of your desired product from the Eyjan trading group. This package can be sent to you through international postal companies within a maximum of two weeks.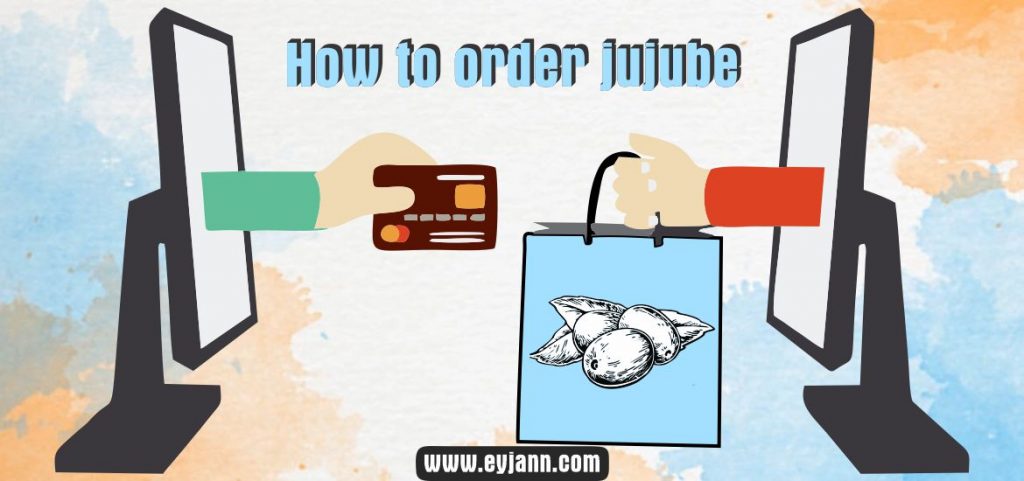 Why can you trust us?
When an experienced business person wants to work with a collection, he answers a fundamental question in his mind. The question is, why should I trust this collection? Eyjan Group understands this concern of its customers and needs to provide an explanation to address this concern. First of all, we have to say that we can be very reliable. Because not only are we experienced in our field of work, but we have a brilliant track record in our resume. We have always made fidelity our priority. We have also always tried our best to provide the best service to our customers. It does not matter if the service is sales support or product quality. Fortunately, we have been able to respond to our customers very quickly. And finally, we must say that we offer the highest quality products to customers. The good news is that this high quality is being provided to customers for the lowest possible price compared to our competitors. So you can be sure that you have found a reliable and reputable Iranian Jujube producer. Working with this jujube seller can be very lucrative for you.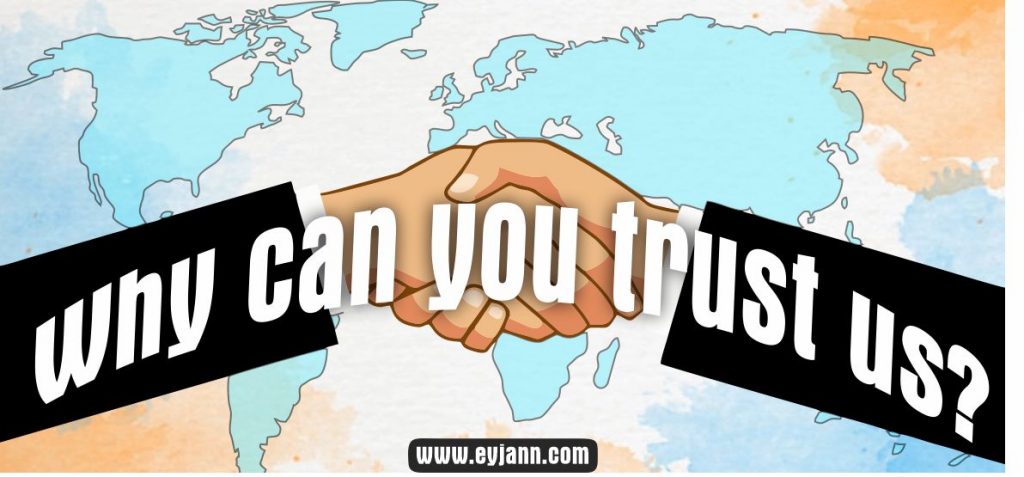 Contact us
If you decide to partner with Eyjan commercial Group, you can find our contact information through our website at www.eyjann.com. You make a voice call via +989122386171. You can also contact us by sending an email to info@eyjann.com. Thank you for taking the time to read our article about the Iranian Jujube.