Iranian jujube wholesale 
Jujube is one of the most effective fruits that, in addition to its nutritional properties, has many uses as a medicinal plant.
There are two crucial principles in business that can guarantee a trader's profit. The first principle is the quality of the products, which in fact ensures the sale of the products.
The second principle is to buy at a reasonable price. The second principle, together with the first principle, can guarantee the profitability of the business. For this reason, many merchants prefer to work with reputable wholesalers. Because working with wholesalers not only makes them buy at a lower price, but if that wholesaler is credible, the quality of the goods will be very high.
In the following article, we want to talk about Iranian jujube wholesale. If you are a businessman who can trade in jujube, this can be very useful for you. Because in this article we will tell you how to guarantee your profit by selling jujube. We will also explain how you can find an Iranian jujube wholesale that has a good reputation. Therefore, if you intend to buy jujube from Iran, stay with us until the end.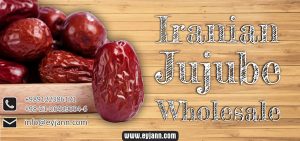 Iranian jujube wholesale EYJAN company  is your best choice 
Why should jujube be imported from Iran through Iranian jujube wholesalers?
There are many reasons why we can claim that jujube is better imported through major retailers. An Iranian jujube wholesale can consider a more reasonable price for its customers due to the high volume of sales.
However, the advantage of working with an Iranian jujube wholesale is not limited to the price. Usually, a major retailer has to maintain the quality of its product due to its high trading volume. For this reason, to import Iranian jujube, it is better to cooperate with huge sellers. Eyjan Trading Group is one of the most reputable wholesalers of Iranian jujube in Iran.
This business group has always offered the highest quality to its customers at the lowest price. Trustworthiness, responsibility, commitment, high quality of goods, speed of response, and low cost compared to competitors have made this business group consistently recognized as one of the most reputable exporters of jujube in Iran in recent years.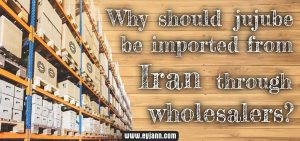 Iranian jujube wholesaler and the Types of Iranian jujube for export
 If you are an Iranian jujube trader, you definitely know different types of jujube well. You can buy different types of jujube from an Iranian jujube producer. Eyjan Trading Group, as an  Iranian jujube exporter, offers three categories of classy, ​​second-best, and third-best jujube to its customers.
The elegant or classy type, known as dried jujube. This dried fruit has a crisp texture and a delicious taste. It can be boldly claimed that the most luxurious type of Iranian jujube is dried jujube.
These jujubes dry naturally, and the artificial dryer is not used for the drying process. Keep in mind that these dried fruits are relatively larger than regular jujubes. Usually, the best type of jujube, which is the largest type, is selected for drying, and it should be noted that these jujubes dry naturally under the sunlight. Therefore, they have a gorgeous appearance, but they will also have fantastic taste.
Unfortunately, some unreliable companies try to dry these jujubes artificially, which will not have the taste and appearance of Eyjan's jujubes in any way. In the continuation of this section of the Iranian jujube wholesale article, we will get acquainted with the second-best and third-best types of jujube.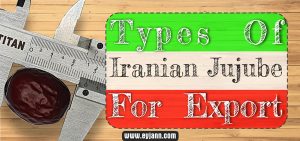 If we want to name the second-best and third-best types of jujube that you can buy from the Eyjan commercial group, we have to mention two types of semi-dry jujubes. The second-best variety is relatively large and dries organically on the tree using sunlight. It has a soft texture when eaten and is very sweet and delicious. The third-best type, unlike the second-best type that dries on the tree, dries in the sun after being harvested.
It is relatively smaller than the classy and the second-best types, and we can see relatively more wrinkles on its surface. It should be noted that these jujubes are used to make herbal teas. In the Coronavirus times, we have seen an increase in the use of these herbal teas because these herbal teas help the lungs to work soften. No matter what type of jujube you plan to buy, make sure you buy from a reputable merchant.
Eyjan Trading Group, as an Iranian jujube wholesale, is also an exporter of Iranian jujube. Due to its high reputation, it has been able to gain the trust of foreign customers.
How to work with Eyjan Iranian jujube wholesaler 
Since Eyjan Trading Group is a dedicated group with a long history of exporting various types of jujube, pistachio saffron, etc., many international traders are willing to cooperate with this group. For this purpose, international traders can request a sample from us. We will send samples of our products anywhere in the world in less than two weeks. After checking the quality of the products, you can register your order through our website.
If your order is over 10,000 kg, your order will be sent by ship or land transit. But if your order is less than 10,000 kg, sending by land or ship will be a time-consuming process. Because to send your goods to your destination, at least 10,000 kilograms of the products must be ready to be sent. We will send your orders, which must be at least one thousand kilograms, by plane.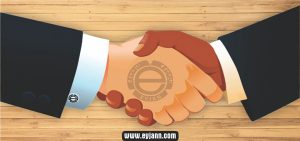 how would you deal with Eyjan Iranian jujube wholesale  company 
To start your business with our company, on your first order, you first deposit 30% of the order for us as an advance payment after registering the order. Then we will prepare your order, and after the goods are ready, we will send you a video of the products.
After reviewing the video of your products, you will pay the remaining 70% of the order amount and wait for it to be sent. After we receive the remaining 70% of the amount, we will transfer your goods to Imam Khomeini Airport located in Tehran province and send your goods to your destination.
You can contact Eyjan Business Group to ask any questions or consult. You can visit our website at www.eyjann.com. You can also contact us via email info@eyjann.com or phone number +989122386171. You can also contact us in the WhatsApp application through this phone number.